We are pleased to announce that we are working with Wain Homes, supplying and fitting their flooring.
We are the flooring (carpets, LVT and Vinyl) installer now at 4 sites on behalf of Wain Homes:-
The Bluebells – Chippenham – https://www.wainhomes.co.uk/developments/the-bluebells/?gclid=CjwKCAjw6dmSBhBkEiwA_W-EoIfC9domiOQkAaRDD8Ir6LQmiBck5tPKhE7Adv_c6XDQqe_hIGq-IhoCKnsQAvD_BwE
Lister Gardens – Cam – https://www.wainhomes.co.uk/developments/lister-gardens/?gclid=CjwKCAjw6dmSBhBkEiwA_W-EoAA2gRGwuTOFvmUc016WfXdokJwFMhxclYLTDcN8tsHt9-WGw4dKSxoCpBsQAvD_BwE
Fallowfields – Twigworth – https://www.wainhomes.co.uk/developments/fallow-fields/
and NOW Mulgrove Farm – Harry Stoke – https://www.wainhomes.co.uk/developments/mulgrove-farm-village/
WHY BUY A WAIN HOME?
FIRST THINGS FIRST 
A Wain home is more than just a space to live, it's a place that lets you be you.
Whether you're looking for a first home, a second home, a home that's just for you, or one big enough for your growing family, we always consider how you want to live.
The things that are important to you are important to us. Like established locations with good communities, larger and lighter rooms, gardens with space to breathe and quality flooring that's built for whatever life throws at it.
Welcome to your kind of perfect.
---
DESIGNED AROUND YOU
We design a wide range of different house styles for you to choose from. But whether it's a one bedroom apartment, or a five bedroom family homes, they all have one thing in common. Each room makes use of every inch.
Because we've spent the time getting to know what matters and how you want to live, we can create flexible living spaces that work.
From having the family around, to finding a work zone, to zoning out on a duvet day – we give you all spaces to be together and places to have some 'me time'.
---
MAKE IT YOURS
You want everything about your home to be unique to you, not typically someone else. That's why many of our developments give you the opportunity to choose from a range of options and extras to make your new home yours.
---
GET MORE FOR YOUR MONEY
The type of 'more' we give you is not just something you see, it's something you feel too.  It's a home with larger rooms that can be used in different ways. It's lighter spaces that make you feel lighter when you're in them. It's spacious gardens that don't constrain what you do in them. It's architectural details that speak the local language. It's also a greener home that reduces your energy costs so it's cheaper to run.
BUILT WHERE YOU WANT TO LIVE
We carefully consider every location. Whether that's in a city, town or countryside development, in a new or existing community. You'll be living within easy reach of everything you need including convenient transport links, shops and local amenities, and access to open spaces.
---
A QUALITY ATTITUDE
The quality of your new home isn't just in the things you can see and touch. It's in the above and beyond attitude of everyone who's been involved in designing, building and crafting it.
---
PUTTING YOU FIRST 
Wherever you are on your homebuying journey, we want you to have a good experience. It's about making browsing properties from your sofa easy, giving you affordable ways to buy, being there to answer your questions and keeping you updated at every stage. Even after you've moved in, we're still here to support you.
From the Sales Executive who opens the showhome door, to the Site Manager who knows your new home inside out, we're all about getting it right.
---
GIVING BACK TO COMMUNITIES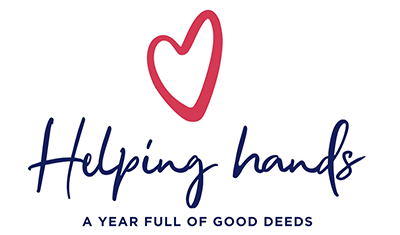 We care about the communities we build in. That's why we're always looking for new ways to help the people who live there by getting involved in local charities and good causes. Our new volunteering initiative is called Helping Hands, and anyone who works for us can put their hand up to give back a day of the time through volunteering.
WHY NOT POP ALONG TO ANY ONE OF THE WAIN HOMES SHOWROOMS, TO MEET ALL THE FRIENDLY AND PROFESSIONAL STAFF, WHO WILL BE MORE THAN HAPPY TO HELP YOU WITH THE PURCHASE OF YOUR NEW HOME. YOU WILL GET TO SEE OUR FLOORING IN THE SHOWROOMS, AND THE STAFF WILL RUN THROUGH ALL THE CHOICES AVAILABLE FOR YOUR NEW HOME. HAPPY HOUSE HUNTING
WHY NOT POP IN AND GRAB A BARGAIN AND TAKE AWAY THE SAME DAY
We are now offering CASH & CARRY at our Thornbury Showroom.
We are also offering a local delivery service at an additional cost.
PHOENIX FLOORING LIMITED, BRISTOL
Whatever your carpet and flooring needs we are here to help.
Why not pop in to our Thornbury Carpet and Flooring Showroom.
To view our extensive range of floorings.
Karndean, Brampton Chase, LVT, Laminates, wood flooring, sheet vinyl, coir matting, artificial grass, safety flooring, carpet and flooring and much more
We provide a FREE NO OBLIGATION QUOTE on all jobs.  No matter how big or small, residential or commercial.
Our team will happily visit your home or premises and bring samples with them.
Unit 15 Hemingway Business Centre
Walker Way
Thornbury
Bristol
BS34 3US
01454 620707
https://www.phoenixflooringltd.co.uk
enquiries@phoenixflooringltd.co.uk
WHATEVER YOUR TASTE, STYLE AND BUDGET, WE HAVE SOMETHING FOR EVERYONE
WHY NOT DOWNLOAD OUR PHONE APP – SO THAT YOU ALWAYS HAVE OUR INFO TO HAND
CLICK ON THE BUTTON (DOWNLOAD GENIUS APP) ON THE FRONT PAGE OF OUR WEBSITE AND FOLLOW THE INSTRUCTIONS
COVID 19
HAND SANITISER IS PROVIDED UPON ENTERING THE BUILDING AND READY FOR WHEN YOU LEAVE.
WE HAVE CARRIED OUT A COVID 19 RISK ASSESSMENT.
CLEANING, HAND WASHING AND HYGIENE PROCEDURES ARE ALL IN PLACE.
WE HAVE TAKEN ALL REASONABLE STEPS TO MAINTAIN A 2 METRE DISTANCE.
If you are not comfortable coming into the Showroom, we would be more than happy to come to your home and provide a free measure and quotation. We can bring samples with us for you to look at.