How to get That Vintage Look With Flooring
With all the wonders and complications of modern technology and life, many of us find ourselves lusting after something from a bygone era. Vintage style isn't just restricted to clothing fashion, many of us are fans of it in our homes as well. There's a fine line between your interior pulling off that fab vintage look to it looking worn out and outdated, it's all about balance! You want to make a fashion statement, but don't want your home to end up looking like your grandma's house!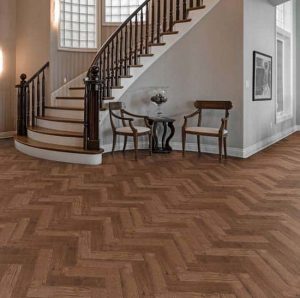 It's not just furniture that comes into play when trying to achieve this look, flooring is an important factor too. So, let's have a look at how you can get this fantastic theme in your own home…
Flooring
Of course, we'd always recommend thinking about flooring first no matter what interior route you're going down.  It's something that's disruptive, expensive and you're not likely to change too often, so it's important to get it right first time! It can also make or break a room, so play close attention…
Typically, wood flooring is associated with older style interiors. Offering a beautiful, timeless and authentic appearance, there's no better option. But with there being so many different wood types, colours and finishes, what exactly is the best one to go for with vintage in mind? We'd recommend a wood with plenty of character, a rustic distressed wood lots of grains and knots flowing charmingly throughout. A whitewashed wood would really show off the shabby chic look, as well as complementing pretty much any furniture and wall colour you decide to go for. A parquet style would work well too, offering real luxury and charisma to your space. Not only do these beautiful choices look fabulously vintage, but also are very on trend at the moment!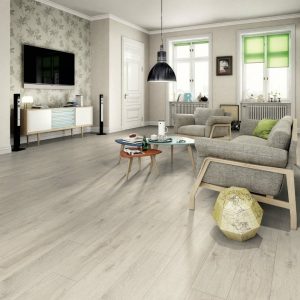 However, not all of us can afford to lay real wood in our home – it's expensive for a reason! If you're aren't in the mood to be splashing the cash, then engineerd wood offers the same gorgeous appearance at a cheaper price and even comes with added benefits such as under-floor heating. As well, laminate and Luxury Vinyl Tiles (LVT) offer very convincing replicas of real wood but at a cheaper price and easier maintenance.
Furniture
Antique furniture is the foundation of any vintage style home. However, you don't want stuff that's going to make your home resemble an antique store. Distressed white wood looks great for furniture, people typically associate vintage with classical dark wood – but this isn't always the case! Don't get us wrong, we love darker wood, but make sure you mix it up and throw different shades in there to keep things bright and interesting
Like anything, you have to be careful with quality, although antiques have their own unique charm, it's true that they can be known to fall to bits if you get the wrong one! There are ways you can check you're getting something that's good quality. Weight is a good place to start, usually the heavier it is the better quality – that it's made from natural materials instead of cheaper substitutes. Next, check the joints and that they're all attached properly and no loose screws. Rust and discolouration – although a bit of colour fading in the sunlight can actually add to the vintage look, too much can certainly take away from your gorgeous interior.
An important rule to follow – don't think the more antiques the better. Although it's true they add to the vintage character, it is possible to overdo it and you can get new furniture that has the vintage look too. When mixing and matching modern and traditional elements, consistency is key. Pick a theme and stick to it – for example a pale green for the electronic appliances in the kitchen, paired with matching stools and tea towels – it'll really make your room pop!
Patterns vs plain
When we think of vintage style, it's hard to say whether patterns or plain is preferred. The truth it, there is no right answer. Whether you're a fan of plenty of patterns or prefer something a little cleaner, vintage interior accommodates both of these tastes! You don't have to pick one or the other either – both together certainly work. However, a room completely plain without pattern can look a bit modern, and equally an interior with too much pattern can look like a granny's house. Again, balance is key – if you have patterned furniture then go for plain walls and vice versa.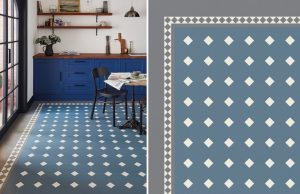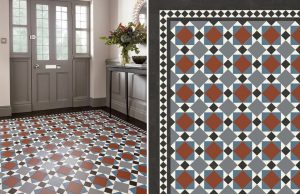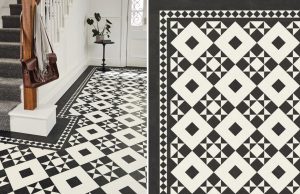 Colours
In terms of colours, we'd opt for pastels. They offer a calm and relaxing premise to your space, as well as that desirable shabby chic look! Pastel walls and furnishings work well – try go for something that offers a bit of a statement rather than the typical magnolia! Statement walls work a treat as well, but don't overdo it – one wall in each room will work perfectly.
WHATEVER YOUR TASTE, STYLE AND BUDGET, WE HAVE SOMETHING FOR EVERYONE
PHOENIX FLOORING LIMITED, BRISTOL – CONTACT US
Whatever your carpet and flooring needs we are here to help.
Why not pop in to one our Carpet and Flooring Showrooms.
To view our extensive range of floorings.
Karndean, Amtico, Laminates, LVT, vinyl, coir matting, artificial grass, safety flooring, carpet and flooring.
We provide a FREE – NO OBLIGATION QUOTE on all jobs.  No matter how big or small, residential or commercial.
Our team will happily visit your home or premises and bring samples with them.
5 Chelford Grove
Stoke Lodge
Bristol
BS34 6DD
OR
Unit 15 Hemingway Business Centre
Walker Way
Thornbury
Bristol
BS34 3US
01454 620707 (same number for both Showrooms)
https://www.phoenixflooringltd.co.uk
enquiries@phoenixflooringltd.co.uk
WHY NOT DOWNLOAD OUR PHONE APP – SO THAT YOU ALWAYS HAVE OUR INFO TO HAND
CLICK ON THE BUTTON (DOWNLOAD GENIUS APP) ON THE FRONT PAGE OF OUR WEBSITE AND FOLLOW THE INSTRUCTIONS