WHY IS UNDERLAY SO IMPORTANT
 
Underlay is not an optional extra – it's an integral ingredient that shapes how flooring feels, wears and looks. A hugely important part of most flooring purchases is underlay. The right underlay will increase the comfort level of your flooring, as well as the lifespan of carpet by a whopping 30 – 50%. It acts as a shock absorber, protecting flooring from the comings and goings of a normal household ensuring your flooring remains looking and feeling fabulous. Some people think it's OK to use existing underlay and if it's quite new then that's fine. But old underlay is much more likely to show signs of wear, especially in a high traffic area of your home, which will cause ridges and make the carpet wear unevenly. It will harbour dirt and dust and should be replaced when installing new carpets
Sometimes overlooked and even dismissed as a pointless additional expense, underlay is actually an integral element that shapes how flooring feels, wears and looks. It's key to the finish of your floor and the longevity of your flooring. Getting the right underlay will ensure you get your money's worth!
Underlay:
• adds a cushioned depth of comfort underfoot
• acts like a shock absorber, protecting the condition of your floor
• a barrier against noise and helps with soundproofing
• an insulator and could save you money on your energy bills!
Underlay adds a level of cushioning underneath your carpet, luxury vinyl tile, laminate or engineered wood flooring making it much more comfortable for your feet to walk on.
Underlay can also help towards reducing your energy bills by a significant amount as it traps heat under your floor, insulating the room and keeping it warm. This insulation doesn't just stop at heat though, underlay also helps to insulate against sound, keeping in-room noise to a minimum which can be a great benefit for upstairs rooms or if you live in a flat. Its important to note that there is more than one kind of underlay.
ASK OUR EXPERIENCED STAFF FOR MORE DETAILS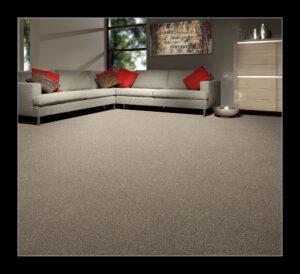 CONTACT US
Whatever your carpet and flooring needs we are here to help.
Why not pop in to one our Carpet and Flooring Showrooms.
To view our extensive range of floorings.
Karndean, Amtico, Laminates, LVT, vinyl, coir matting, artificial grass, safety flooring, carpet and flooring.
We provide a FREE – NO OBLIGATION QUOTE on all jobs.  No matter how big or small, residential or commercial.
Our team will happily visit your home or premises and bring samples with them.
5 Chelford Grove
Stoke Lodge
Bristol
BS34 6DD
OR
Unit 15 Hemingway Business Centre
Walker Way
Thornbury
Bristol
BS34 3US
01454 620707 (same number for both Showrooms)
https://www.phoenixflooringltd.co.uk
enquiries@phoenixflooringltd.co.uk
WHY NOT DOWNLOAD OUR PHONE APP – SO THAT YOU ALWAYS HAVE OUR INFO TO HAND
CLICK ON THE BUTTON (DOWNLOAD GENIUS APP) ON THE FRONT PAGE OF OUR WEBSITE AND FOLLOW THE INSTRUCTIONS