Transforming your home with Carpets and Flooring could not be easier with the help of these local businesses
Why not have a read.
https://www.somersetlive.co.uk/special-features/transforming-your-home-could-not-2735008?fbclid=IwAR0bWVCJaQ8M9YwqSrUU80Wbf64H2yODnKAxbu1YIgo7KW5KfIeoPjqGMoE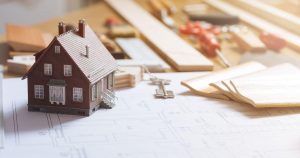 #somersetlive #flooring #carpet #lvt #laminate #artificialgrass #vinyl#interiordesign #home #thornbury #bradleystoke #yate #clifton #henleaze#carpetremnants #engineeredwood #carpettiles #house #home #homeowners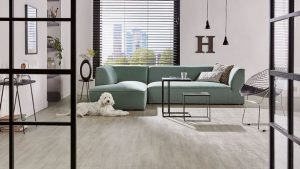 Phoenix Flooring Limited – Let us help you transform your house with new flooring
When you get home at the end of the day, you kick your shoes off and then it happens, that split second moment…….home!
For over 40 years Phoenix Flooring Limited has assisted 1000's of homeowners across Bristol, Gloucestershire, Somerset & beyond achieve the perfect finish to their home.
The team understands each customers individualism, uniqueness and style and believe your home shouldn't be any different.
Offering a variety of floor solutions such as carpet, wood, laminate ,vinyl, Â soft and luxury, the business has a wealth of experience and choice waiting for you at Phoenix Flooring Limited, Bristol.
The team at Pheonix Flooring understand that when you choose the right style and finish for your home it's one of the most important decisions you will make and they are able to assist you every step of the way.
Phoenix have also opened a brand new showroom based in Thornbury. If you want to pay a visit you can find them at Unit 15, Hemingway Business Centre, Walker Way, Thornbury, BS35 3US
You can also head over to their website at Phoenix Flooring or call 01454 620707. You can email them by contacting enquiries@phoenixflooringltd.co.uk
Whether you want to transform the inside of your house with carpets, laminate, vinyl flooring, engineered wood flooring, Luxury Vinyl Tiles (LVT) or you want to transform the outside of your house with artificial grass – we are here to help you every step of the way.
CONTACT US
Whatever your carpet and flooring needs we are here to help.
Why not pop in to one our Carpet and Flooring Showrooms.
To view our extensive range of floorings.
Karndean, Amtico, Laminates, LVT, vinyl, coir matting,  artificial grass, safety flooring, carpet and flooring.
We provide a FREE – NO OBLIGATION QUOTE on all jobs.  No matter how big or small, residential or commercial.
Our team will happily visit your home or premises and bring samples with them.
5 Chelford Grove
Stoke Lodge
Bristol
BS34 6DD
OR
Unit 15 Hemingway Business Centre
Walker Way
Thornbury
Bristol
BS34 3US
01454 620707 (same number for both Showrooms)
https://www.phoenixflooringltd.co.uk
enquiries@phoenixflooringltd.co.uk