Penthouse Carpets Pentwist Carpet Range
HEAVY DOMESTIC CARPET – FOR ALL AREAS OF THE HOME
New Pentwist Carpet
80% Wool 10% Nylon 10% Polyester
Available in 40oz & 50oz
The practical choice for busy homes that don't want to compromise on quality. Penthouse Carpets New Pentwist  is a hard-wearing but beautiful carpet which will transform your house into a warm and cosy home. One of 36 stylish and on-trend colours, a Penthouse Carpets New Pentwist carpet is a durable, comfortable and quality treat for your home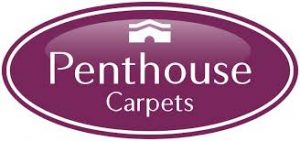 About us
We're proud to be part of Britain's rich textiles heritage. Penthouse Carpets has been part of the British wool carpet industry since our founder John Hawker made his first rug over 40 years ago.
Penthouse Carpets is unusual, we're unusually proud of the British wool carpets we create – and this is true across the business. That's because our 80-strong workforce each owns a part of the company. We all know our success depends on our customers being as happy with our carpets as we are. When you buy a British wool carpet from Penthouse Carpets, you know you've bought from a company that really cares. We're passionate about designing, making and selling high quality, beautiful carpets that set the standard for comfort, warmth and durability.
Based in Lancashire, at the foothills of the South Pennines, we manufacture British wool carpets that have been pleasing homeowners for decades. We don't let our proud heritage get in the way of progress. As committed carpet manufacturers, we continue to research and develop our Rochdale-based factory and machinery to ensure consistently high standards in the carpets we produce. The experience, pride and expertise of our workforce means you can be confident that your Penthouse Carpet is a British wool carpet of exceptional quality.
CONTACT US
Whatever your carpet and flooring needs we are here to help.
Why not pop in to one our Carpet and Flooring Showrooms.
To view our extensive range of floorings.
Karndean, Amtico, Laminates, LVT, vinyl, coir matting,  artificial grass, safety flooring, carpet and flooring.
We provide a FREE – NO OBLIGATION QUOTE on all jobs.  No matter how big or small, residential or commercial.
Our team will happily visit your home or premises and bring samples with them.
5 Chelford Grove
Stoke Lodge
Bristol
BS34 6DD
OR
Unit 15 Hemingway Business Centre
Walker Way
Thornbury
Bristol
BS34 3US
01454 620707 (same number for both Showrooms)
https://www.phoenixflooringltd.co.uk
enquiries@phoenixflooringltd.co.uk