PENTHOUSE CARPETS CAN BE SUPPLIED AND FITTED BY PHOENIX FLOORING LIMITED
For all your carpet and flooring needs contact Phoenix Flooring Limited, Bristol on 01454 620707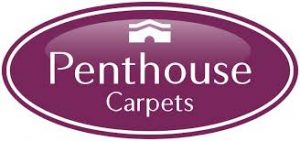 PENTHOUSE CARPETS – ABOUT US
We are proud to be part of Britain's rich textiles heritage. Penthouse Carpets has been part of the British wool carpet industry since our founder John Hawker made his first rug over 40 years ago.
Penthouse Carpets is unusual, we are unusually proud of the British wool carpets we create and this is true across the business. That's because our 80-strong workforce each owns a part of the company. We all know our success depends on our customers being as happy with our carpets as we are. When you buy a British wool carpet from Penthouse Carpets, you know you've bought from a company that really cares. We are passionate about designing, making and selling high quality, beautiful carpets that set the standard for comfort, warmth and durability.
Based in Lancashire, at the foothills of the South Pennines, we manufacture British wool carpets that have been pleasing homeowners for decades. We don't let our proud heritage get in the way of progress. As committed carpet manufacturers, we continue to research and develop our Rochdale-based factory and machinery to ensure consistently high standards in the carpets we produce. The experience, pride and expertise of our workforce means you can be confident that your Penthouse Carpet is a British wool carpet of exceptional quality.
Benefits of polypropylene carpet
Contrary to popular beliefs, there is more than just a single advantage (albeit the price factor) to having a polypropylene carpet at home, rather than opting for the classy wool alternative:
Smell free. One of the benefits of a synthetic rug is that their structure is not porous. Meaning, they won't hold any unpleasant smells at all.
Highly stain resistance. No fear of dropped food and spilled drinks. Or at least not as much as with natural fibres, because the polypropylene rugs are stain resistant. In case you are a dropper, or you've got a large family with kids running around with their food, a poly-rug is a fitting choice.
Good value for money. Compared with other types of synthetic carpets, the polypropylene ones win clearly. Not only they are generally cheaper than nylon-made ones, but also have a better appearance.
Low density and weight. If your floor was made of water, you could still use a polypropylene carpet to cover it. It's the sole rug material that won't sink, due to its low density and weight. And while threading on it might turn out a problem with a water floor, you will surely be able to mask its presence.
Low static electricity. Have you heard about static electricity? Natural fibres tend to easily conduct electricity, resulting in static and heaps of sparks. With polypropylene, there are still static issues, but on a much lesser scale. It makes this type of material a great choice for office and car interiors.
Good colour fastness. The polypropylene rugs do not lose their colouration easily as they are dyed with solutions. While they will find it difficult to compete with natural wool fibre and their colour longevity, the polypropylene carpets are ahead of the competition of other synthetic counterparts.
Water resistance. Do you have a swimming pool outside? Consider covering the patio around it with a polypropylene rug. Due to its water-resistance property, it can resist mould and any damages made by the pool water.
 To see the Penthouse range of carpets – why not call us on 01454 620707
PLEASE REMEMBER TO WEAR YOUR MASK
COVID 19
HAND SANITISER IS PROVIDED UPON ENTERING THE BUILDING AND READY FOR WHEN YOU LEAVE.
WE HAVE CARRIED OUT A COVID 19 RISK ASSESSMENT.
CLEANING, HAND WASHING AND HYGIENE PROCEDURES ARE ALL IN PLACE.
WE HAVE TAKEN ALL REASONABLE STEPS TO MAINTAIN A 2 METRE DISTANCE.
If you are not comfortable coming into the Showroom, we would be more than happy to come to your home and provide a free measure and quotation. We can bring samples with us for you to look at.
WHATEVER YOUR TASTE, STYLE AND BUDGET, WE HAVE SOMETHING FOR EVERYONE
PHOENIX FLOORING LIMITED, BRISTOL
CONTACT US
Whatever your carpet and flooring needs we are here to help.
Why not pop in to one our Carpet and Flooring Showrooms.
To view our extensive range of floorings.
Karndean, Amtico, Laminates, LVT, vinyl, coir matting, artificial grass, safety flooring, carpet and flooring.
We provide a FREE NO OBLIGATION QUOTE on all jobs  No matter how big or small, residential or commercial.
Our team will happily visit your home or premises and bring samples with them.
5 Chelford Grove
Stoke Lodge
Bristol
BS34 6DD
OR
Unit 15 Hemingway Business Centre
Walker Way
Thornbury
Bristol
BS34 3US
01454 620707 (same number for both Showrooms)
https://www.phoenixflooringltd.co.uk
enquiries@phoenixflooringltd.co.uk
WHY NOT DOWNLOAD OUR PHONE APP – SO THAT YOU ALWAYS HAVE OUR INFO TO HAND
CLICK ON THE BUTTON (DOWNLOAD GENIUS APP) ON THE FRONT PAGE OF OUR WEBSITE AND FOLLOW THE INSTRUCTIONS