Man Made V Natural Carpet
Choosing the right carpet has to be one of the first things you do when choosing how to style your home, so it is important to know which one to go for.
The big question is what is the difference between man-made carpet vs wool and natural carpets? Which one should you choose?
Man-made carpet
Polypropylene carpet
Soft to the touch but stain-resistant and incredibly hard wearing, polypropylene carpets offer excellent value for money and are ideal for pretty much anywhere in the home. Easy to clean, a bleach mix can be used on particularly tough stains.
Polyamide (Nylon) carpet
Tough and durable, polyamide carpets are easy to clean. An ideal choice for a family home, polyamide doesn't flatten easily and springs back into shape, keeping the carpet looking sumptuous and beautiful. The new generation of Nylon carpets are super soft.
There are two main types of man-made carpets ones made with nylon and others using polypropylene. Sometimes you may see polyester, but this tends to be used when creating a mixture between natural and man-made carpets.
Made from finer fibres than natural carpets, the manufacturing process used to make man-made carpets makes them resistant to flattening as well as making them feel super soft and cushioning under foot. However, these types of carpets are less durable than those made from natural materials like wool.
Positives – man made carpets are more stain resistant due to the plastic in the fibres, they don't absorb the liquid quick enough and this is a huge positive. Nylon carpets wear very well and tend to look like-new for longer than some other fibres. Man-made carpets are extremely easy to clean because of the plastic materials they are made from.
Negatives – the fibres used to make mad-made carpets are usually less hard waring than natural fibres and are not as economically friendly to the environment. As mentioned above, these carpets collect dust much quicker leaving people with asthma and allergies much more likely to suffer.
Natural carpet
Wool carpet
Natural, sustainable and gorgeous to look at, wool is the most resilient fibre enabling it to recover quickly from footfall and retain its appearance. Wool carpets are soft, durable, easy to clean and are available in a 100% pure form or in a blend with at least 50%. Colour looks richer on wool and it provides natural heat and sound insulation and is flame retardant. Although it can be more expensive than man-made fibres, wool carpet is so long-lasting it's seen as an investment by many.
Sisal Carpet
Tough, natural and soft, Sisal carpets are hard-wearing, comfortable underfoot and have a contemporary, almost organic appearance. A traditional weave gives Sisal carpets their distinctive texture.
Natural carpets are made from fibres sourced from natural materials such as wool and a range of exotic plants such as sisal, jute and coir.
Although these fibres may not have as many colours available, they are soft, durable and give you the peace of mind that this carpet type is economically friendly.
Positives – to start with natural carpets are made from renewable resources and are very economically friendly as mentioned above -they are made from wool or exotic plants such as sisal.
Fibres like wool are more hardwiring than those made from manufactured carpets such as polyester and the way they are made means that they are resistant to flattening.
Another pro for natural carpets is that they are better for your health. Due to the fact they contain no man-made chemicals, a lot of people with allergies choose natural carpets because they don't hold on to dust the way synthetic carpets do.
The beautiful woven designs natural carpets tend to uphold makes them suitable for any home looking for style and durability.
Negatives – natural fibres are extremely difficult to dye, the colours generally come in natural ones such as brown and beige.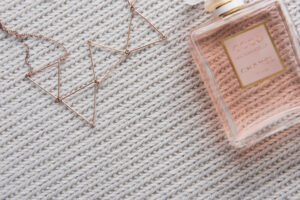 PLEASE REMEMBER TO WEAR YOUR MASK
COVID 19
HAND SANITISER IS PROVIDED UPON ENTERING THE BUILDING AND READY FOR WHEN YOU LEAVE.
WE HAVE CARRIED OUT A COVID 19 RISK ASSESSMENT.
CLEANING, HAND WASHING AND HYGIENE PROCEDURES ARE ALL IN PLACE.
WE HAVE TAKEN ALL REASONABLE STEPS TO MAINTAIN A 2 METRE DISTANCE.
If you are not comfortable coming into the Showroom, we would be more than happy to come to your home and provide a free measure and quotation. We can bring samples with us for you to look at.
WHATEVER YOUR TASTE, STYLE AND BUDGET, WE HAVE SOMETHING FOR EVERYONE
PHOENIX FLOORING LIMITED, BRISTOL
CONTACT US
Whatever your carpet and flooring needs we are here to help.
Why not pop in to one our Carpet and Flooring Showrooms.
To view our extensive range of floorings.
Karndean, Amtico, Laminates, LVT, vinyl, coir matting, artificial grass, safety flooring, carpet and flooring.
We provide a FREE NO OBLIGATION QUOTE on all jobs  No matter how big or small, residential or commercial.
Our team will happily visit your home or premises and bring samples with them.
5 Chelford Grove
Stoke Lodge
Bristol
BS34 6DD
OR
Unit 15 Hemingway Business Centre
Walker Way
Thornbury
Bristol
BS34 3US
01454 620707 (same number for both Showrooms)
https://www.phoenixflooringltd.co.uk
enquiries@phoenixflooringltd.co.uk
WHY NOT DOWNLOAD OUR PHONE APP – SO THAT YOU ALWAYS HAVE OUR INFO TO HAND
CLICK ON THE BUTTON (DOWNLOAD GENIUS APP) ON THE FRONT PAGE OF OUR WEBSITE AND FOLLOW THE INSTRUCTIONS