Karndean LVT for Student Accommodation
Why we recommend Karndean LVT for Student Accommodation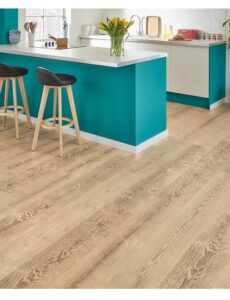 High quality accommodation is key to attracting students to a preferred college.
When specifying for student accommodation projects, above all it's important that flooring not only offers aesthetic qualities but is also durable enough to cope with the demands of student living and continue to look great for many years.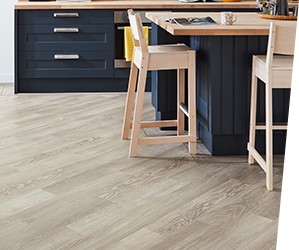 Successful designs are often those that give a sense of continuity between living spaces.
Thus enabling each room to take on their own unique personality.
Taking a single flooring from room to room or using different laying patterns, such as 45 degrees or herringbone, can provide a sense of flow.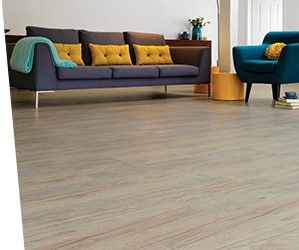 Above all, a Karndean LVT floor can stand up to high levels of footfall, shrug off spills, stains and scratches, while realistic designs give private and social spaces a comfortable and welcoming atmosphere.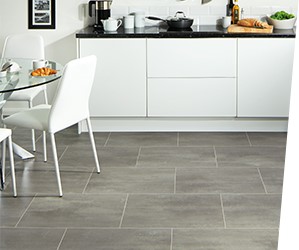 Waterproof and hard wearing, our flooring ranges can meet both technical specifications and style requirements.
In conclusion our ranges boast safety features including sound reduction, hygienic surfaces and slip ratings of up to R11, so you can be confident that a home from home style can also safeguard and protect.
Why use Karndean LVT
Karndean use the latest flooring technology and durable materials to make a product that will last for years in your home.
It's structured with five layers – two PVC backing layers, one high definition photographic layer, one clear PVC embossed wear layer and a top polyurethane (PU) protective coating.
Karndean planks or tiles can easily be replaced in the event that one gets damaged. You're not forced to replace the entire floor, which can be an expensive problem that comes with other flooring types such as carpet.
Their products are covered by ISO9001, the international standard for quality, and ISO14001 environmental standards.
In terms of maintenance and cleaning, all it takes to keep your floor looking fantastic is to give it the occasional treatment with a pH neutral cleaner such as Karndean Clean
Karndean flooring is also a popular choice for busy retail and commercial environments with high levels of footfall.
If you're worried about a new floor getting messed up by children or pets, don't worry – it'll be able to cope with the daily wear and tear your household puts on it.
CONTACT US
Whatever your carpet and flooring needs we are here to help.
Why not pop in to one our Carpet and Flooring Showrooms.
To view our extensive range of floorings.
Karndean, Amtico, Laminates, LVT, vinyl, coir matting,  artificial grass, safety flooring, carpet and flooring.
We provide a FREE – NO OBLIGATION QUOTE on all jobs.  No matter how big or small, residential or commercial.
Our team will happily visit your home or premises and bring samples with them.
5 Chelford Grove
Stoke Lodge
Bristol
BS34 6DD
OR
Unit 15 Hemingway Business Centre
Walker Way
Thornbury
Bristol
BS34 3US
01454 620707 (same number for both Showrooms)
FACEBOOK: https://www.facebook.com/phoenixflooringlimited/
LINKED IN: https://www.linkedin.com/company/11463803
INSTAGRAM: https://www.instagram.com/phoenixflooringlimited/