Your flooring will bear the brunt of pretty much every activity this Christmas – Here are a few tips on how to party proof your flooring over the festive period
Guests will be coming and going, stiletto heels to and fro, and that's not including over-excited little ones, and even pets.
Then there's potentially candle wax spillages and dropped needles from your real Christmas Tree.
How to party proof your flooring over the festive period
1. Dirt and Shoes
Will it snow this Christmas? A big risk to floors, especially during winter, is the combination of dirt, mud and grit that's used on roads and paths to stop them being so slippery.
Grit can be one of the biggest floor destroyers as the rock salt leaves white residue and scratches if dragged along the floor.  A no shoes inside policy or asking guests to change their shoes at the door, and a ban on stilettos, is the ideal.
If that makes you feel like Scrooge, then invest in scrapers at the doorstep and mats inside every door. Even pets can track in grit and a handy tip is to keep baby wipes by the door so you can clean their paws quickly.
2. Christmas trees
It's common sense to place your Christmas tree on a waterproof mat or bag that you can cover up with decorations and then if you over-water it won't stain the floor.
Also invest in a funnel so you don't overspill when watering as it can be hard to get around all the decorations.
And remember to be extra careful when bringing the tree in and removing it – wrap it up to avoid scratches, and use a tree skirt when it's up as needles can get into hard to reach nooks and crannies.
You also don't want people treading on them and trailing them around the house.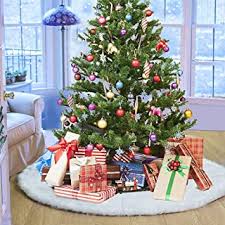 3. Spillages
Any gathering or party at home always comes with the risk of spillages – even amongst the best-behaved party guests.
Have paper towels, cloths and floor spray handy means you can act quickly on any spillages,  Mop up spills as quickly as you can, then spray and blot. Also, clean regularly so you don't get a build-up of mud or grit in the busy areas like hallways.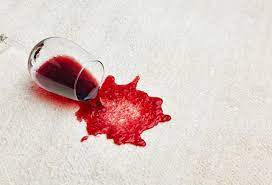 4. Heating
With the heating usually on for longer during the winter months, remember that it can actually dry out floors, and in extreme cases, cause shrinking and cracks.
If you can't bear to turn the heating down, add moisture by using a humidifier or strategically placing bowls of water in key areas.
You can even make them part of your festive decorations.
WHY NOT POP IN AND GRAB A BARGAIN AND TAKE AWAY THE SAME DAY – we are now offering CASH & CARRY at our Thornbury Showroom.
We are also offering a local delivery service at an additional cost.
PHOENIX FLOORING LIMITED, BRISTOL
CONTACT US
Whatever your carpet and flooring needs we are here to help.
Why not pop in to our Thornbury Carpet and Flooring Showroom.
To view our extensive range of floorings.
Karndean, Amtico, Laminates, LVT, vinyl, coir matting, artificial grass, safety flooring, carpet and flooring.
We provide a FREE NO OBLIGATION QUOTE on all jobs  No matter how big or small, residential or commercial.
Our team will happily visit your home or premises and bring samples with them.
Unit 15 Hemingway Business Centre
Walker Way
Thornbury
Bristol
BS34 3US
TEL: 01454 620707
https://www.phoenixflooringltd.co.uk
enquiries@phoenixflooringltd.co.uk
WHY NOT DOWNLOAD OUR PHONE APP – SO THAT YOU ALWAYS HAVE OUR INFO TO HAND
CLICK ON THE BUTTON (DOWNLOAD GENIUS APP) ON THE FRONT PAGE OF OUR WEBSITE AND FOLLOW THE INSTRUCTIONS
PLEASE REMEMBER TO WEAR YOUR MASK
COVID 19
HAND SANITISER IS PROVIDED UPON ENTERING THE BUILDING AND READY FOR WHEN YOU LEAVE.
WE HAVE CARRIED OUT A COVID 19 RISK ASSESSMENT.
CLEANING, HAND WASHING AND HYGIENE PROCEDURES ARE ALL IN PLACE.
WE HAVE TAKEN ALL REASONABLE STEPS TO MAINTAIN A 2 METRE DISTANCE.
If you are not comfortable coming into the Showroom, we would be more than happy to come to your home and provide a free measure and quotation. We can bring samples with us for you to look at.
WHATEVER YOUR TASTE, STYLE AND BUDGET, WE HAVE SOMETHING FOR EVERYONE