HAPPY HALOWEEN 2022 FROM EVERYONE AT PHOENIX FLOORING LTD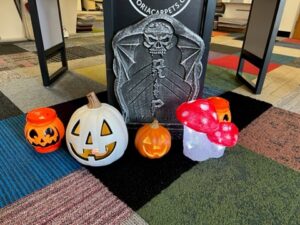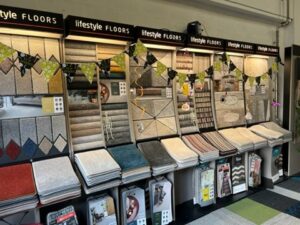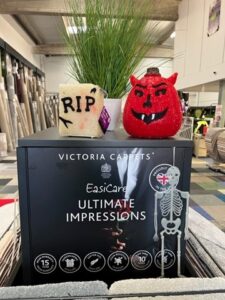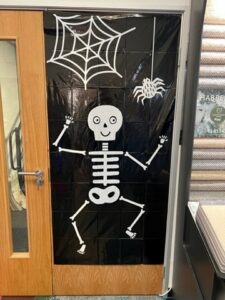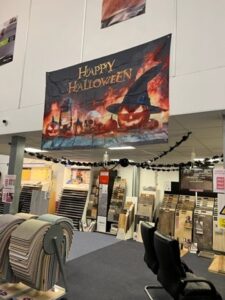 Halloween is a holiday celebrated each year on October 31, and Halloween 2022 will occur on Monday, October 31. The tradition originated with the ancient Celtic festival of Samhain, when people would light bonfires and wear costumes to ward off ghosts. In the eighth century, Pope Gregory III designated November 1 as a time to honor all saints. Soon, All Saints Day incorporated some of the traditions of Samhain. The evening before was known as All Hallows Eve, and later Halloween. Over time, Halloween evolved into a day of activities like trick-or-treating, carving jack-o-lanterns, festive gatherings, donning costumes and eating treats.
Ancient Origins of Halloween
Halloween's origins date back to the ancient Celtic festival of Samhain (pronounced sow-in). The Celts, who lived 2,000 years ago, mostly in the area that is now Ireland, the United Kingdom and northern France, celebrated their new year on November 1.
This day marked the end of summer and the harvest and the beginning of the dark, cold winter, a time of year that was often associated with human death. Celts believed that on the night before the new year, the boundary between the worlds of the living and the dead became blurred. On the night of October 31 they celebrated Samhain, when it was believed that the ghosts of the dead returned to earth.
In addition to causing trouble and damaging crops, Celts thought that the presence of the otherworldly spirits made it easier for the Druids, or Celtic priests, to make predictions about the future. For a people entirely dependent on the volatile natural world, these prophecies were an important source of comfort during the long, dark winter.
To commemorate the event, Druids built huge sacred bonfires, where the people gathered to burn crops and animals as sacrifices to the Celtic deities. During the celebration, the Celts wore costumes, typically consisting of animal heads and skins, and attempted to tell each other's fortunes.
When the celebration was over, they re-lit their hearth fires, which they had extinguished earlier that evening, from the sacred bonfire to help protect them during the coming winter.

PHOENIX FLOORING LIMITED, BRISTOL
Whatever your carpet and flooring needs we are here to help.
Why not pop in to our Thornbury Carpet and Flooring Showroom.
To view our extensive range of floorings.
Karndean, Brampton Chase, LVT, Laminates, wood flooring, sheet vinyl, coir matting, artificial grass, safety flooring, carpet and flooring and much more
We provide a FREE NO OBLIGATION QUOTE on all jobs.  No matter how big or small, residential or commercial.
Our team will happily visit your home or premises and bring samples with them.
Unit 15 Hemingway Business Centre
Walker Way
Thornbury
Bristol
BS34 3US
01454 620707
https://www.phoenixflooringltd.co.uk
enquiries@phoenixflooringltd.co.uk
WHATEVER YOUR TASTE, STYLE AND BUDGET, WE HAVE SOMETHING FOR EVERYONE
WHY NOT DOWNLOAD OUR PHONE APP – SO THAT YOU ALWAYS HAVE OUR INFO TO HAND
CLICK ON THE BUTTON (DOWNLOAD GENIUS APP) ON THE FRONT PAGE OF OUR WEBSITE AND FOLLOW THE INSTRUCTIONS
COVID 19
HAND SANITISER IS PROVIDED UPON ENTERING THE BUILDING AND READY FOR WHEN YOU LEAVE.
WE HAVE CARRIED OUT A COVID 19 RISK ASSESSMENT.
CLEANING, HAND WASHING AND HYGIENE PROCEDURES ARE ALL IN PLACE.
WE HAVE TAKEN ALL REASONABLE STEPS TO MAINTAIN A 2 METRE DISTANCE.
If you are not comfortable coming into the Showroom, we would be more than happy to come to your home and provide a free measure and quotation. We can bring samples with us for you to look at.