HOW TO MAKE AN IMMEDIATE IMPRESSION IN YOUR HALL WITH YOUR FLOORING
We might all dream of having a dramatic and glamorous entrance hall to receive guests, but the reality of it is we have small spaces that we try our hardest to make the most of. That doesn't mean however that they can't look fantastic and wow your guests as soon as they walk in, you just need a few pointers on how to this. Here's a few designs to make an immediate impression with a great hall, foyer or corridor – whatever you have!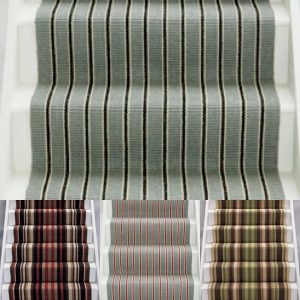 Why not look at runners either for your hallway or your stairs or both!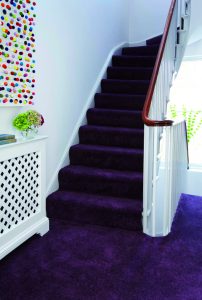 Bright colours will liven up your hallway/stairs.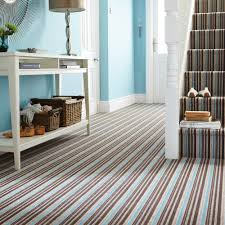 Stripes can make your Hallway look wider.
Think flooring first
It's not all about what colour you paint the walls – most people don't realise the immediate impact a floor has on creating a stunning space.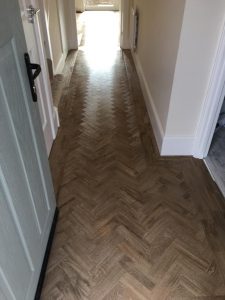 Stairway to heaven
In most homes, the hallway also features the staircase which makes it a pretty important feature of the space, and one which you should pay attention to if you're trying to make your hallway feel grand.
We provide a FREE – NO OBLIGATION QUOTE on all jobs.  No matter how big or small, residential or commercial.
Our team will happily visit your home or premises and bring samples with them.
5 Chelford Grove
Stoke Lodge
Bristol
BS34 6DD
OR
Unit 15 Hemingway Business Centre
Walker Way
Thornbury
Bristol
BS34 3US
01454 620707 (same number for both Showrooms)
https://www.phoenixflooringltd.co.uk
enquiries@phoenixflooringltd.co.uk
WHY NOT DOWNLOAD OUR PHONE APP – SO THAT YOU ALWAYS HAVE OUR INFO TO HAND
CLICK ON THE BUTTON (DOWNLOAD GENIUS APP) ON THE FRONT PAGE OF OUR WEBSITE AND FOLLOW THE INSTRUCTIONS