How Flooring Impacts Decor Design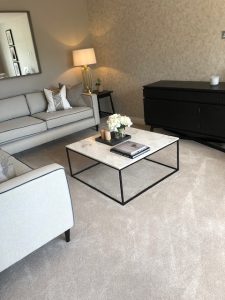 The floor should be the foundation for your entire interior décor design. The floor is the most prominent décor design surface of any room.
You have to walk on the floor when you enter a room, so it is the first and foremost thing you notice. The best way to plan your interior design is to start with the floor. Even though the floor is the last thing to be installed, it is a mistake to wait and choose the flooring at the end of your project. It will end up costing you more putting down a floor and then having to replace it later because it doesn't fit with the décor.
The floor is the most used surface. Therefore, the flooring needs to be able to withstand the endless use and maintain its quality. The flooring choices available nowadays are limitless! To select the right flooring type, you need to focus on the everyday use of the flooring in your space. From there, you can pick a floor that will compliment your design style
Carpet, hardwood, vinyl, tile, laminate, area rugs. There are countless options for all budgets. The top questions from customers when shopping for flooring are quality, style and cost. Now, of course, you will save money if you go cheap. However, you will end up spending more in the long run. Why? Because you will end up having to purchase flooring again in the near future.
From the warmth and softness of carpet to the beauty and character of hard flooring, there is an immense variety of flooring styles available. Let us lend you a hand in designing your dream space. Wy not visit one of our showrooms in either Thornbury, Bristol or Stoke Lodge, Bristol. We can assist you in planning your interior design and help you choose just the right flooring to match your décor.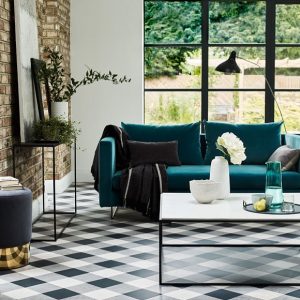 . #interior #interiordesign #interiordecorating #interior4you1#homesweethome #homesweethome🏡 #decor #flooring #floorings#flooringideas #flooringdesign #flooringexperts #carpets #carpet#carpeting #carpetshop #carpetsthornbury #carpetsbristol #lvtthornbury#lvtbristol #lvt #luxuryvinyl #luxuryvinyltile #vinylfloor #laminateflooring#bristol #thornbury #bradleystoke
CONTACT US
Whatever your carpet and flooring needs we are here to help.
Why not pop in to one our Carpet and Flooring Showrooms.
To view our extensive range of floorings.
Karndean, Amtico, Laminates, LVT, vinyl, coir matting,  artificial grass, safety flooring, carpet and flooring.
We provide a FREE – NO OBLIGATION QUOTE on all jobs.  No matter how big or small, residential or commercial.
Our team will happily visit your home or premises and bring samples with them.
5 Chelford Grove
Stoke Lodge
Bristol
BS34 6DD
OR
Unit 15 Hemingway Business Centre
Walker Way
Thornbury
Bristol
BS34 3US
01454 620707 (same number for both Showrooms)
https://www.phoenixflooringltd.co.uk
enquiries@phoenixflooringltd.co.uk