COVID 19 – WE ARE STILL OPEN (updated 25/1/2021)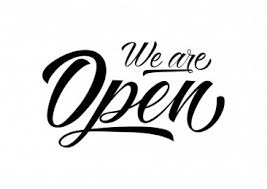 We are classed as Tradespeople, therefore we are still able to come to your home for measures, to bring samples and fit flooring. WE ALSO WORK IN THE CONSTRUCTION INDUSTRY, SO OUR BUSINESS HAS TO STAY OPEN.
("Where it is necessary for you to work in other people's homes – for example, for nannies, cleaners or tradespeople – you can do so"
https://www.gov.uk/guidance/national-lockdown-stay-at-home#businesses-and-venues).
Country-specific Covid 19 rules
ENGLAND
The government's advised that tradespeople in England can carry out work inside people's homes during the national lockdown (in place from 5th January 2021). You are also exempt from the gatherings limit in a home, as long as you're there for work. This is as long as you, the homeowner and both your households are well and have no coronavirus symptoms. You must also follow the COVID-Secure guidance.
You shouldn't carry out work in a home if anyone in the household is self-isolating, unless the work is to sort a problem which is a direct risk to the household's safety, like emergency plumbing or repairs, and if you're willing to do so.
How to prepare for a job
Keep in contact with the homeowner, so they're confident that you're working to keep them safe. You should:
Let them know what actions you're taking to protect them, as well as yourself.
Inform them if you have hayfever, allergies or respiratory conditions that could potentially make you sneeze, so they're not worried when you do.
You should agree with them how you'll go about your work safely before you turn up, particularly how you will maintain the the 2-metre distancing rule. When you're working in a household where somebody is clinically vulnerable, but hasn't been asked to shield, for example, the home of someone over 70, you should make arrangements with them to avoid any face-to-face contact, for example, when answering the door.
Ask them if they want you to take any extra precautions beyond what you've discussed, especially if they're classed as more vulnerable.
You could also ask the homeowner to clear the room that you're working in of any furniture, if they're able to. For example, if you're a painter/decorator, ask them to take down any photos from the walls.
Whilst it's important to keep in touch with your customers, you should still avoid close contact as much as possible. Some tradespeople have told us that they're asking for photos or a video of the problem that needs fixing, so they can provide more quotes over the phone
PLEASE DO NOT HESITATE TO CONTACT US VIA EMAIL OR PHONE,
01454 620707 enquiries@phoenixflooringltd.co.uk.
STAY SAFE AND WE HOPE TO SEE YOU SOON FROM EVERYONE AT PHOENIX FLOORING LIMITED
#flooringexperts #flooring #flooringinstallation #carpet #showroom #Vinylflooring #laminate #laminateflooring #LVT #luxuryvinyl #luxuryvinylfloor #thornbury #bristol #stokelodge #Patchway #tockington #olveston #bradleystoke #stokegifford #littlestoke