WE ARE PLEASED TO ANNOUNCE OUR CARPET & FLOORING MOBILE PHONE APP
Imagine a single digital platform that contains all of your business details, ready to distribute worldwide at the touch of a button.
With iinfoU's Genius App, this idea has become a reality!
Phoenix Flooring Limited already have this.
PLEASE DOWNLOAD ONTO YOUR PHONE AND ALWAYS HAVE ALL OUR DETAILS TO HAND. YOU CAN THEN ALWAYS SHARE WITH FRIENDS AND FAMILYÂ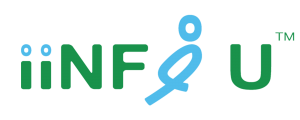 Carpet and Flooring Mobile App – WHAT IS IT?
At iinfou, we're reimagining communications for the 21st century with our refreshingly unique Genius App. Whether you're a multinational corporation, in the education or motor sector, a local takeaway or simply an entrepreneur looking to network, whoever you are and whatever you do, iinfoU's ambition is to make you connect and stand out like no other marketing tool can.
At iinfou we are constantly looking at ways to promote businesses in exciting and refreshing ways. We understand that all businesses want to reach as bigger audience as possible. Gone are the days of a paper business card. Contemporary problems require contemporary digital solutions. And that's where iinfou can help. We currently specialise in building unique communication platforms that acts as a personalised application for your Smartphone. Losing contact details becomes impossible and with a built in data collection system, you can send and track your business information to potential customers, whilst collating their details as a downloadable database for you to use efficiently at any time.
With over 8000 happy customers in a disparate and diverse array of industries, the Genius App has become the most resourceful and proficient marketing tool for small and medium sized businesses in Great Britain and Ireland.
The most distinctive communication platform for companies of all sizes.
The ultimate tool for businesses wanting to target their customer base in a contemporary way.
Promote all your marketing in one easy to use, easy to send app.
Content management like you've never seen it before.
The perfect appliance for managing staff.
A place to store all of your business details.
You can DOWNLOAD OUR APP on our website – just click on the BUTTON Download Genuis App and follow the instructions. You will then have all our details to hand at the touch of one button. It takes up very little space on your phone.
OR YOU CAN -Â CONTACT US
Whatever your carpet and flooring needs we are here to help.
Why not pop in to one our Carpet and Flooring Showrooms.
To view our extensive range of floorings.
Karndean, Amtico, Laminates, LVT, vinyl, coir matting,  artificial grass, safety flooring, carpet and flooring.
We provide a FREE – NO OBLIGATION QUOTE on all jobs.  No matter how big or small, residential or commercial.
Our team will happily visit your home or premises and bring samples with them.
5 Chelford Grove
Stoke Lodge
Bristol
BS34 6DD
OR
Unit 15 Hemingway Business Centre
Walker Way
Thornbury
Bristol
BS34 3US
01454 620707 (same number for both Showrooms)
https://www.phoenixflooringltd.co.uk
enquiries@phoenixflooringltd.co.uk