Buying carpet – where to start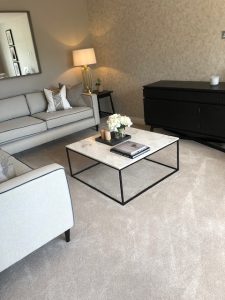 Our Carpet Buying Guide
When buying carpet – there is now an overwhelming amount of differing carpet types available on the market and you'd be forgiven for feeling overwhelmed by the choices that you now have. For every need, there is a carpet type, for every style, there is a colour and it can be hard to know where to start.
Carpets bring a style, practicality and warmth to your home that is not rivalled by any other flooring type and once you've found the perfect one for you, it spends years adding lifestyle value.
We want to help make the process as easy and seamless as possible, we are going to offer some tips and tricks for making the process as painless as possible.
Do your research and set a budget
Before you even start to really think about the kind of carpet that you really want, it's worth taking the time to fully plan out your personal goals and budget. It's important that you know exactly what kind of carpet that you want and how much you are going to spend. This will allow you to stay focused and to feel less overwhelmed by the options out there.
This information will really help you to streamline the entire process and help you to easily get what you want, for the price that you are able to pay.
Carpet samples
Once you have fully narrowed down the colour and type of carpet that you want, you are more than welcome to take home your sample choices, pop them down in the area of the home that you are looking to carpet because this will allow you to know exactly how it would look and feel.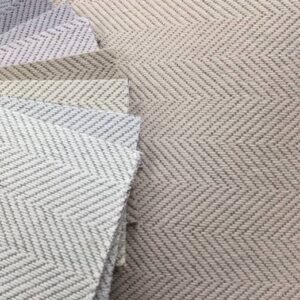 Choose an underlay
Carpet Underlay is important as it can entirely change how your carpet sits, looks and feels within your home. It is important in most housing types but particularly in older homes, as it can help to ensure the surface is even before the carpet is applied. In addition, it can also help with heat and sound insulation.
As underlay can warp and wear over time, it's important to replace it each time you need a new carpet. If you are considering laying underfloor heating in your home, underlay will be even more important.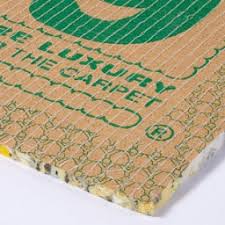 Whilst this guide does not take away from the number of  choices that you still have, we hope that it does go some way in helping you to streamline the entire process. Carpet buying should be done with confidence and some enjoyment, these tips will definitely help you on your way. If you want to discuss your project further, feel free to get in touch on 01454 620707 or email us at enquiries@phoenixflooringltd.co.uk
Whether you pop into our Showroom at either Stoke Lodge or Thornbury, Bristol, we are here to help you through every step of your carpet buying process and can guide you through our carpet buying guide.
CONTACT US
Whatever your carpet and flooring needs we are here to help.
Why not pop in to one our Carpet and Flooring Showrooms.
To view our extensive range of floorings.
Karndean, Amtico, Laminates, LVT, vinyl, coir matting, artificial grass, safety flooring, carpet and flooring.
We provide a FREE – NO OBLIGATION QUOTE on all jobs.  No matter how big or small, residential or commercial.
Our team will happily visit your home or premises and bring samples with them.
5 Chelford Grove
Stoke Lodge
Bristol
BS34 6DD
OR
Unit 15 Hemingway Business Centre
Walker Way
Thornbury
Bristol
BS34 3US
01454 620707 (same number for both Showrooms)
https://www.phoenixflooringltd.co.uk
enquiries@phoenixflooringltd.co.uk
WHY NOT DOWNLOAD OUR PHONE APP – SO THAT YOU ALWAYS HAVE OUR INFO TO HAND
CLICK ON THE BUTTON (DOWNLOAD GENIUS APP) ON THE FRONT PAGE OF OUR WEBSITE AND FOLLOW THE INSTRUCTIONS