The Ultimate Carpet Buying Checklist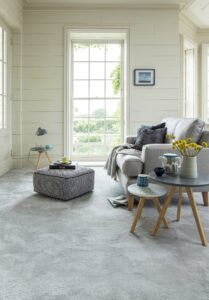 Carpet buying – Get it right, and your entire home can be transformed into something you can be proud of.
But there are more carpet options on the market than ever before — and each one delivers its own unique combination of benefits.
Carpet is soft, warm, and comforting. Ideally carpet, is best suited to rooms in which you relax. But each different type of carpet delivers its own benefits and disadvantages. To make the best choice, you need to know everything there is to know about the options.
Know the Various Types of Carpet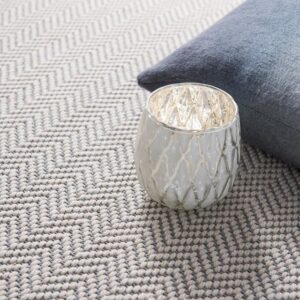 Wool – Wool carpet is soft to the touch, durable, and versatile. Moreover, it's incredibly easy to maintain. While they're more expensive at the time of purchase, they usually deliver many years of faithful service. If you look after your wool carpet, it could be the most cost-effective variety available to you.
Polypropylene – This is a man-made fibre that is relatively cheap. But be careful, as you get what you pay for. Although polypropylene carpets are resistant to staining, they don't feel as good against bare skin. This may be a good option if you have children in the home.
Natural Fibre Carpets – A range of new materials are now being used to manufacture carpets. Materials such as seagrass, sisal, and coir deliver a natural aesthetic and a durable, anti-allergen option.
Blended Carpets – These are perhaps the most popular carpets on sale today. They are made with a variety of man-made and synthetic materials, so they often deliver a wide range of benefits.
Polyester – Polyester carpets are soft and easy to clean. They're also fairly resistant to staining. However, they wear and flatten easily, meaning they're not always ideal for high-traffic areas.
Polyamide – Polyamide carpets are predominantly made from nylon. They are very hard-wearing, and they can withstand a huge amount of punishment. This type of carpet is popular in commercial buildings, but it's a little hard and unforgiving for most homes.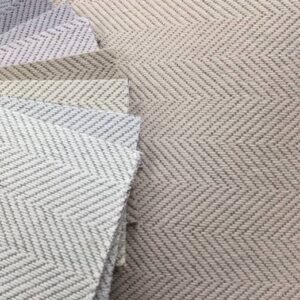 The Carpet that Best Suits Your Needs
Twist Pile – Twist pile carpets are made with twisted fibres, which adds to their strength and durability. They're suited to high-traffic areas but can lack in terms of comfort.
Velvet Pile – Velvet pile consists of very fine strands which create a luxuriously soft finish. Carpets made with this pile are particularly suited to bedrooms and areas of living rooms in which you sit on the floor.
Loop Pile – Loop pile carpets deliver a thick and rich texture, but they're usually significantly cheaper than velvet carpets. Fibres are looped to create added thickness, but they are prone to snagging.
Saxony – Popular in Europe, Saxony carpets have extra-long fibres for added depth and luxury. Unfortunately, this type of carpet can flatten relatively quickly when fitted in high-traffic areas.
CONTACT US
Carpet buying – why not pop in to one our Carpet and Flooring Showrooms at Stoke Lodge or Thornbury, Bristol and view our extensive range of Karndean, Amtico, Laminates, LVT, vinyl, coir matting,  artificial grass, carpet and flooring.
We provide a FREE – NO OBLIGATION QUOTE on all jobs, no matter how big or small, residential or commercial.Our team will happily visit your home or premises and bring samples with them.Please visit one of our Showrooms at :
5 Chelford Grove
Stoke Lodge
Bristol
BS34 6DD
OR
Unit 15 Hemingway Business Centre
Walker Way
Thornbury
Bristol
BS34 3US
01454 620707 (same number for both Showrooms)
https://www.phoenixflooringltd.co.uk
enquiries@phoenixflooringltd.co.uk