CARING FOR YOUR WOOD FLOOR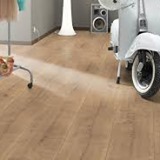 There's more involved in protecting your wooden flooring than just taking your shoes off at the front door (although that really does help!). Here is your guide to protecting your wooden flooring properly and making sure you guard this beautiful investment in your home.
Daily Wood and Laminate Floor Care
Dirt and debris are quickly noticeable on a wooden floor, even more so than a carpet where the dirt gets engrained in the fibres, so it's important to sweep or vacumn every few days to lift the surface dirt. Make sure you're using the right setting on your vacumn so that the bristles aren't too low to scratch or scrape your floor when you vacuum. A microfibre mop is also a wonderful investment
Use a soft mop to wash the floors once a week with a diluted cleaning solution which won't cause any discolouration or damage to your floors. Always check the manufacturer's recommendations for diluting ratios, or make your own natural floor cleaner from everyday household ingredients. Make sure the mop is only slightly damp – NOT WET!
Try to remove shoes before you walk across your wooden floors and especially high heeled shoes which can leave marks and indentations in the floor. If you have small children playing in the room with your new floor, a rug or a playmat might be a good idea to protect your floor, and their knees.
 Heavy furniture should have felt pads attached to the feet so that you don't accidentally scrape or scratch the floor when moving the furniture or cleaning. These are really cheap to pick up and take seconds to apply.
Different floor types have different maintenance and care practices to keep them in great condition, so make sure you're following the right advice for your floor type. In addition to the general care points above, here are the essential tips for maintaining the type of wooden floor you might have at home.
Caring for Laminate Floor:
Never use a buffer or polishing machine on a laminate floor – this will ruin it entirely.
Dry your floors after you've washed them to ensure they retain their lustre and don't show any ugly watermarks.
It's also really important to never leave liquids on your floor as they can stain, especially if your floor is a light colour. The liquid can also get into the floors click system and cause damage to your laminate flooring as well.
 Caring for Real Wood Floor:
Never leave liquids on the surface of your solid wood floor, as this can cause the boards to swell and buckle.
 
Sunlight can bleach your floors causing them to discolour and look shabby. Tilt the blinds in your room to avoid these shafts of light causing noticeable colour differences, and if you plan to put a rug down on your floor, try and move it around regularly so that the colour differences are more evenly spread across the floor.
 
Solid and Engineered wood floors naturally require more care and maintenance than laminate flooring – they will need to be sanded, oiled or lacquered consistently over their lifetime to retain the same gleam they had when they were first installed. However, they also can last for generations when looked after properly, so a little bit of extra attention is definitely worth it.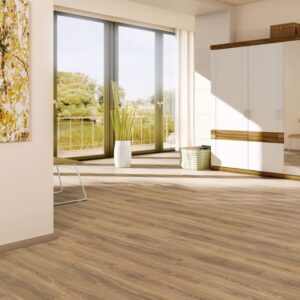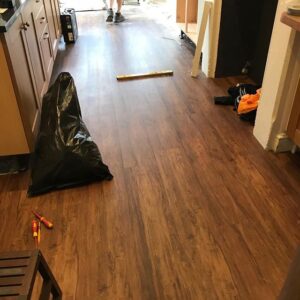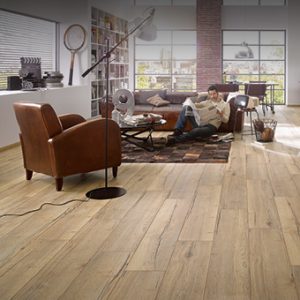 CONTACT US
Whatever your carpet and flooring needs we are here to help.
Why not pop in to one our Carpet and Flooring Showrooms.
To view our extensive range of floorings.
Karndean, Amtico, Laminates, LVT, vinyl, coir matting,  artificial grass, safety flooring, carpet and flooring.
We provide a FREE – NO OBLIGATION QUOTE on all jobs.  No matter how big or small, residential or commercial.
Our team will happily visit your home or premises and bring samples with them.
5 Chelford Grove
Stoke Lodge
Bristol
BS34 6DD
OR
Unit 15 Hemingway Business Centre
Walker Way
Thornbury
Bristol
BS34 3US
01454 620707 (same number for both Showrooms)
https://www.phoenixflooringltd.co.uk
enquiries@phoenixflooringltd.co.uk
WHY NOT DOWNLOAD OUR PHONE APP – SO THAT YOU ALWAYS HAVE OUR INFO TO HAND
CLICK ON THE BUTTON (DOWNLOAD GENIUS APP) ON THE FRONT PAGE OF OUR WEBSITE AND FOLLOW THE INSTRUCTIONS