Bright and Colourful Carpets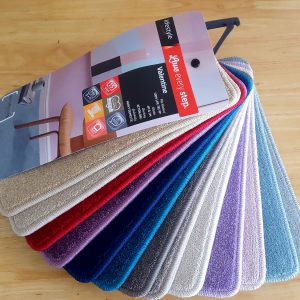 Bright and colourful carpets can bring a sense of warmth, luxury and a welcome splash of colour to your home. From ingenious weaves and patterns, to vibrant shades and textures.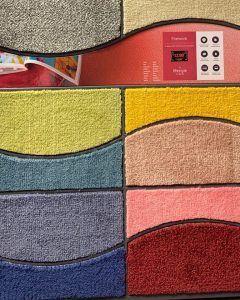 Get Creative With Colour
It's time to rip up the rule book (and your old carpets) and inject a welcome burst of vibrancy into every room. Colour is enjoying a renaissance, allowing us to become infinitely more adventurous and creative with our spaces.
Colour is arguably the easiest and most distinctive way of giving your home a new lease of life. The home is a sanctuary that often reflects who we are, so choosing the right colour scheme can make your home feel more personal to you. Although there are countless ways to decorate and style your home, there are no hard and fast rules. Instead you should enjoy the freedom that comes with playing around with colour to match the vision you have for your home interior.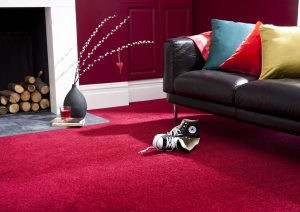 Colour Trends for carpets
We have always been obsessed with the fashion of the past. Recently we've seen a resurgence in the style of the 80's and 90's, but now it's time to turn back the clock and look to the vibrant 60s and 70s for inspiration. In stark contrast to previous blogs about Grey being the new beige in carpets and flooring, this time it's all about big bold fabrics, striking patterns and bright colours.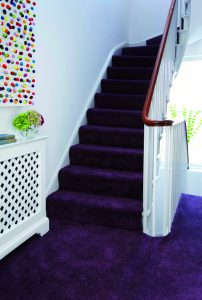 Whatever you taste, style and budget, we have carpets for everyone.
We provide a FREE – NO OBLIGATION QUOTE on all jobs.  No matter how big or small, residential or commercial.
Our team will happily visit your home or premises and bring samples with them.
5 Chelford Grove
Stoke Lodge
Bristol
BS34 6DD
OR
Unit 15 Hemingway Business Centre
Walker Way
Thornbury
Bristol
BS34 3US
01454 620707 (same number for both Showrooms)
https://www.phoenixflooringltd.co.uk
enquiries@phoenixflooringltd.co.uk
WHY NOT DOWNLOAD OUR PHONE APP – SO THAT YOU ALWAYS HAVE OUR INFO TO HAND
CLICK ON THE BUTTON (DOWNLOAD GENIUS APP) ON THE FRONT PAGE OF OUR WEBSITE AND FOLLOW THE INSTRUCTIONS