AMTICO LVT dc304 & dc310
Inspirational geometric patterns from Designers' Choice. AMTICO LVT dc304 & dc310
Laying Patterns are part of every LVT collection we make. Our Designers' Choice patterns are made with ease of use at their heart.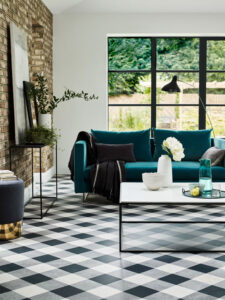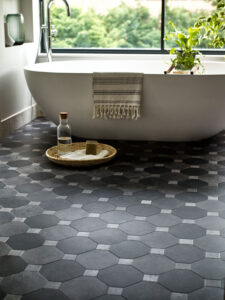 Pre-designed patterns
Designers' Choice are beautiful pre-designed combinations of colour, scale and proportion with brilliant design impact!
Sophisticated, premium Amtico Signature is used in each pattern. Precision-cut and tested for high performance over a lifetime of use, they're our answer to interior design that uses the floor as more than a functional surface.
Allow us to inspire you with our new designs Check and Key Stone Mini – perfect geometric combinations in contemporary and classic tones.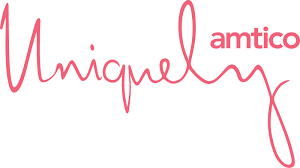 Welcome… to Amtico
Our selection of stunning luxury vinyl flooring options at Amtico are perfect for the home that you love. Whether you want a new look for your kitchen, a border for your hall, or a contemporary finish for your bedroom, our luxury vinyl flooring allows you to complete your dream rooms by giving them the perfect floor.
Effortlessly combining functionality and style, our luxury vinyl flooring has the ability to truly transform a room. In addition to this, our products are designed and manufactured in Britain, ensuring that the quality and craftsmanship is unmatched.
Amtico Signature Collection.
Create your Signature style with a design that works for your unique space in three easy steps. Explore inspirational choice and endless possibilities in Wood, Stone or Abstract palettes and add charm and character with your choice of laying pattern.
Finish your scheme by adding definition and a focal point with a decorative border or stunning motif.
IN CONCLUSION
WHY NOT CONTACT US
Whatever your carpet and flooring needs we are here to help.
Why not pop in to one our Carpet and Flooring Showrooms.
To view our extensive range of floorings.
Karndean, Amtico, laminates, LVT, vinyl, coir matting, artificial grass, safety flooring, carpet and flooring.
We provide a FREE, NO OBLIGATION QUOTE on all jobs.  No matter how big or small, residential or commercial.
In addition, one of our team will happily visit your home or premises and bring samples with them.
5 Chelford Grove
Stoke Lodge
Bristol
BS34 6DD
OR
Unit 15 Hemingway Business Centre
Walker Way
Thornbury
Bristol
BS34 3US
01454 620707 (same number for both Showrooms)
FACEBOOK: https://www.facebook.com/phoenixflooringlimited/
LINKED IN: https://www.linkedin.com/company/11463803
INSTAGRAM: https://www.instagram.com/phoenixflooringlimited/